*is using my brothers laptop* AHAHAHA.

urgh Ive been up over 24 hours and feel sick.


QUICK NOTE BEFORE I GO TO BED.
EDIT: Im too slow XDD I just realised
ch1b1_ch1b1 found this first in the posts below. my apologies!

It would appear Gintama does enjoy April Fools day 8D
Take a look at the front page of gintama-movie.com. XDDDDD

The google translate is telling me they have decided to change the main character of the movie to Shinpachi.
XDDDDDDD
GINTOKIS FACE. EPIC.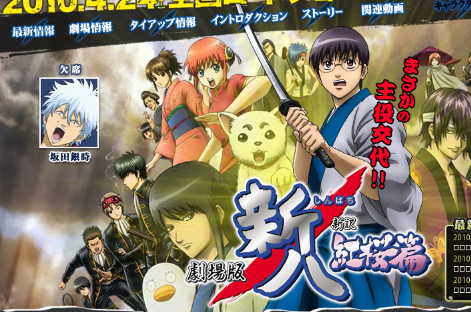 Im sure theres more but Im about to collapse so thats all I can post right now xD See you guys tommorow!

PS: To everyone who replied to the post below this thankyou! I swear to god I will reply to you all tommorow when Im coherent and awake more. thanks for taking the time to keep me up to date on happenings ^0^